Brent Kirby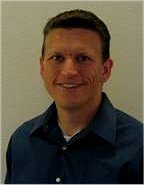 Pacific Northwest National Laboratory
PO Box 999
Richland, WA 99352
Send Email
Biography
Brent Kirby joined PNNL in 2008 after finishing graduate studies at Princeton University. He has been primarily focused on several aspects of solid oxide fuel cell (SOFC) technology from materials development to cell design and testing to system engineering. The expertise of the SOFC team has led to successful projects for the DOE, as well as for military and industrial clients. He also has extensive experience with β"-alumina, an ionically conductive ceramic used in sodium batteries.
Research Interests
Solid oxide fuel cell (SOFC) design
SOFC systems
Ionically conductive materials, including β"-alumina
Sodium battery chemistry
Education and Credentials
Ph.D Chemistry and Materials, Princeton University
M.A. Chemistry, Princeton University
B.S. Chemistry, University of California, Berkeley
PNNL Patents
PNNL Publications
2017
2015
Wei X., G. Xia, B.W. Kirby, E.C. Thomsen, B. Li, Z. Nie, and G.L. Graff, et al. 2015. "An Aqueous Redox Flow Battery Based on Neutral Alkali Metal Ferri/ferrocyanide and Polysulfide Electrolytes." Journal of the Electrochemical Society 163, no. 1:A5150-A5153. PNNL-SA-93471. doi:10.1149/2.0221601jes
2013
Lu X., B.W. Kirby, W. Xu, G. Li, J.Y. Kim, J.P. Lemmon, and V.L. Sprenkle, et al. 2013. "Advanced Intermediate-Temperature Na-S Battery." Energy & Environmental Science 6, no. 1:299 - 306. PNNL-SA-91777. doi:10.1039/C2EE23606K
2011
Chick L.A., K.D. Meinhardt, S.P. Simner, B.W. Kirby, M.R. Powell, and N.L. Canfield. 2011. "Factors Affecting Limiting Current in Solid Oxide Fuel Cells or Debunking the Myth of Anode Diffusion Polarization." Journal of Power Sources 196, no. 10:4475-4482. PNNL-SA-76657.